Do you know how we develop our sun protection products? What kind of test they are taken to? Find out all you need to know about Aptonia sun protection creams in our computer graphic.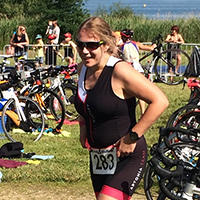 I'm passionate about sports - I've done gymnastics, volleyball and fitness before finding my way to triathlon! I love challenges and since last year, I've been doing sprint distances before taking on an Olympic distance race!
I've been leading the recovery project for the past two years to help sports users train while having fun, improving and keeping their passion going injury-free for years to come.
* The prices listed on the site are the prices recommended by DECATHLON SA's central purchasing department.